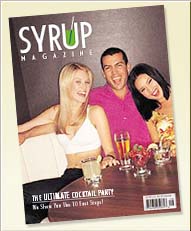 D5.

MOTHERS AGAINST DRUNK DRIVING
With more than 20 years under its belt, M.A.D.D. has become one of the largest crime victims' assistance organizations in the world. Their commitment to support victims and their families in drunk driving criminal acts have proved that societal views can be dramatically changed and made for the better. MADD's efforts has set an unbelievable precedence in the fight against drunk drivers.
D1.

NAPA VALLEY WINE TOURS
Napa Valley in California is made up of six regions – Napa, Yountville, Oakville, Rutherford, St. Helena, and Calistoga. They are home to over 300 public and private wineries. Each has its unique flavor and atmosphere and offer wine tours of there wineries. Some of Napa's wineries require advance reservations for wine tours and a few are not open to the general public.
D12.

THE PARTY BUS
The ultimate party experience is to take a night out on the town without any hassles. Renting a party bus for the night is a great solution. The luxurious elements of the party bus and simplicity of the idea, is almost irresistible. Many buses come with leather couches, TV's, DVD players, game consoles, and mobile bars. Whether you want to party with 10 or 50 of your closest friends, there is a bus or limo to fit your group and wallet.



Are you an aspiring bartender? Looking to throw an event at your home? SYRUP Magazine has put together a simple step-by-step "How To" on Stocking a Home Bar.Click here to learn more.